Description
Death March Prisoner of War Medals and Drawings
An American Prisoner of War in the Philippines
A consignment of National Importance.
We have the privilege of offering for sale a unique set of original drawings, medals, artefacts and ephemera of Prisoner of War in the Philippines between August 1941 to being liberated February 4th 1945.
This extraordinary lot comprises of:
21 Original drawings by this US Army Medic.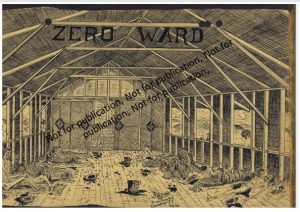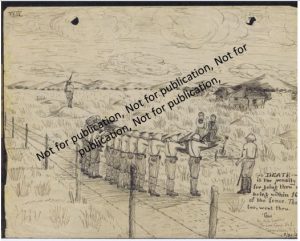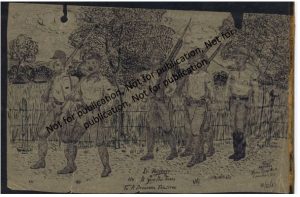 His Medals, including engraved Bronze Stars.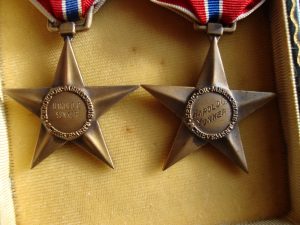 His exquisitely engraved and personalised Mess Tin.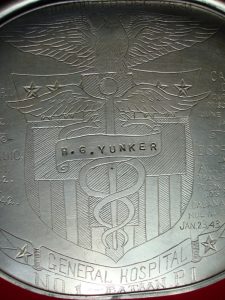 His Dog Tags and Bible.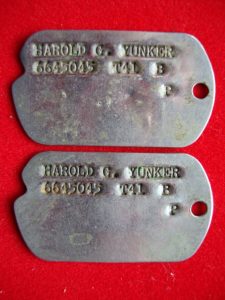 Documents, press cuttings and letters which include insights into his service and state of mind post war.
It is highly significant that 4 of the drawings have been made on the reverse sides of Prisoner's Identification Cards from The Concentration Camp At Cabanatuan.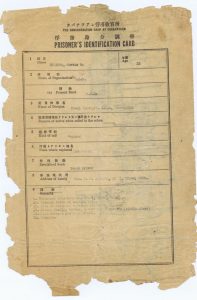 These were the belongings of Master Sergeant Harold G. ("Gus") Yunker of Glendale, Arizona, formerly of Toledo, Ohio.
It has been read that The 6th Ranger Battalion used maps drawn by Gus Yunker, which had been smuggled out on Cabanatuan, to plan and conduct the relief effort.
Extract from "Commemorating the Sixty-Sixth Anniversary of the Sixty-Six Harrodsburg Tankers by John M Trowbridge and Jason M LeMay 2008.
"Birds eye view of the Headquarters & Hospital Center, Hospital #1 at Camp O'Donnell drawn by Technical Sergeant Harold G. Yunker on January 18, 1943: Camp O'Donnell was a former Philippine Army training center that the Japanese estimated would hold as many as thirty thousand prisoners or "captives." However, twice that number would be crowded into the now barbed-wire enclosed facility which would quickly run rampant with malaria and dysentery. Couple this with cruel treatment and near starvation of the American and Filipino captives by their guards and Camp O'Donnell would quickly become a death trap. In just three short months of operations an estimated 35,000 Filipinos and nearly 6,000 Americans would die. In January 1943, because of the extremely horrible conditions at Camp O' Donnell, the Japanese began making preparations to relocate the surviving captives to a larger facility at Cabanatuan.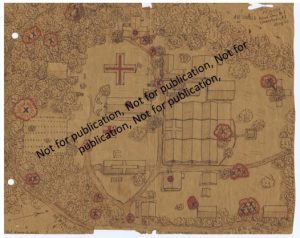 This move prompted Sergeant Yunker to produce this map as a record of the original camp's hospital area. However, knowing that possession of such a document meant certain death, should it be discovered, the map was placed in a tin "coffee" can and buried near the Headquarters structure on January 23rd when the remaining hospital staff were marched away from the camp."
The drawings are very delicate and some still have decades old tape attached.
The below details are from a register of Japanese US POWs:
"YUNKER , HAROLD G. – Technical Sergeant – 6645045
SERVICE: U.S. ARMY; ARM OR SERVICE: Medical Department; DATE REPORTED: May 7, 1942; STATE OF RESIDENCE: Texas; AREA: Southwest Pacific Theatre: Philippine Islands; LATEST REPORT DATE: February 23, 1945; STATUS: Returned to Military Control, Liberated or Repatriated; DETAINING CAMP: PW Camp #1 – Cabanatuan 1-2-3 Nueva Province Luzon Philippines 15-121; DETAINING POWER: JAPAN"
Sgt Yunker was one of the medical team responsible for reducing the death rate amongst prisoners by dramatic numbers through their courage and diligence against such overwhelming odds.
Overseas buyers must contact us to agree shipping prior to purchase.