Description
South Africa 1879 Zulu Medal 91st Regiment of Foot. Named to: 991 PTE. J. GARDNER. 91ST FOOT.
James Gardner, of Perth, spent in excess of 6 years in South Africa during the Campaign.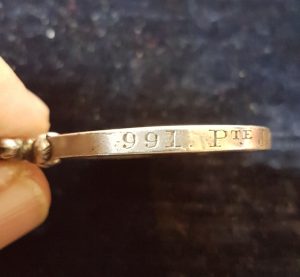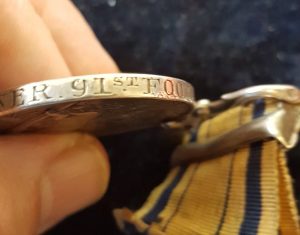 His name appears in the book by Roy Dutton, titled Forgotten Heroes, Zulu and Basuto Wars – Including complete medal roll. An interesting character, he was tried and convicted of a serious offence and the original vendor claimed that he served at Battle of Ulundi as a Sharpshooter for a Naval Gun Attachment, though this is a currently unsupported claim. 
Please ensure you look at images provided here.Free postage to Mainland UK. Overseas buyers are requested to contact us prior to ordering to agree shipping terms – failure to do so may result in order cancellation.