Description
Scots Fusilier Guards Crimea Medal Pair to a Sergeant. This super pair of medals comes directly from the family and it is accompanied by the Original Parchment Discharge Certificate which is very rare for medals in excess of 160 years old.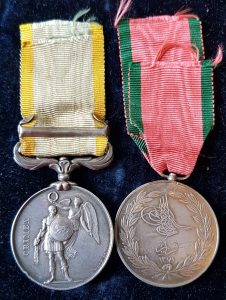 The Certificate confirms that; 3367 Joseph Parkin, Sergeant, was born in Brampton, near Rotherham, Yorkshire.
He enlisted at Gainsborough for the 33rd Regt Foot on 22nd December 1845 at the age of 18 years. He served a total of 10 years and 30 days and was "in the East from 25th November 1854 to the 15th May 1855. He was present at the Siege of Sevastopol (medal and clasp).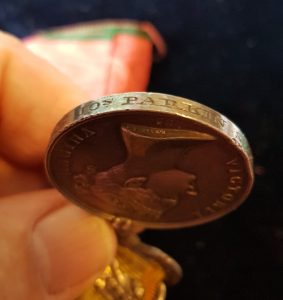 The medal pair c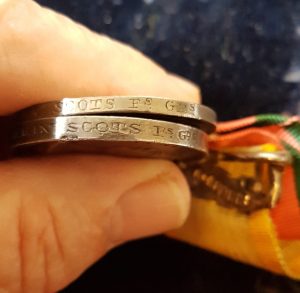 onsists of the Crimea Medal with Sebastopol Clasp and the Turkish Crimea Medal both medals named to: SEJT. JOS PARKIN SCOTS FS. GDS. see images of medals and the Medal Roll.
Free postage to Mainland UK. Overseas buyers are requested to contact us prior to ordering to agree shipping terms – failure to do so may result in order cancellation.