Description
The superb Great War medal group of Frank Rivier, Otago Infantry.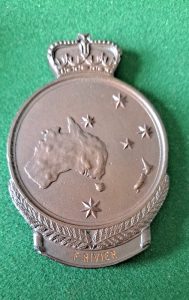 Musician Frank Rivier attested in the New Zealand Expeditionary Force at Invercargill, 17th August 1914. He had already served 3 years in the 2nd Life Guards. His overseas service lasted 331 days from 16th October 1914 to 11th September 1915. He was discharged with a ruptured hernia September 1915 having returned to N.Z. on the S.S. Tahiti.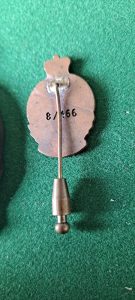 It appears he re-enlisted, despite being declared permanently unfit, in October 1917 into the Military Police and served 108 in that unit being finally discharged 28th March 1918.
Frank Rivier, born in London, 25th July 1892, died in Auckland 19th May 1969, his next of kin, Mrs Rivier, living at Arawa Street, Orakei.
Medals – 1914/15 Star, British War Medal and Victory Medal ( 8 / 466 PTE. F. RIVIER. N.Z.E.F. ), The Gallipoli Medal ( F. RIVIER ), The Gallipoli Lapel Badge ( 8/466 ) with  the N.Z. Prime Minister's Compliment Slip  named to 8/466 F. RIVIER
Overseas Buyers must contact to agree shipping costs prior to purchase.
PAYPAL is not available for this product.