Description
Military Medal for France gazetted London Gazette 11th October 1916
Thomas Emmett, Sapper in Signals Troop, Royal Engineers, entered France 15th August 1914.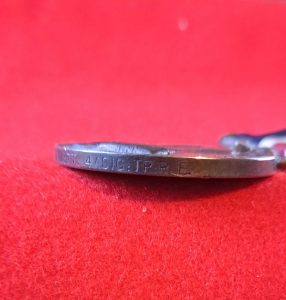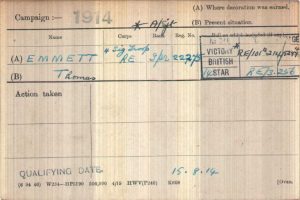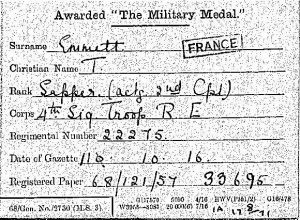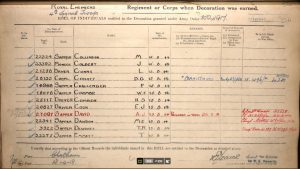 Sergeant Thomas Emmett died on the 13th November 1918 whilst serving with 5th Cavalry Division, Signal Company. He is Remembered with Honour at the Beirut War Cemetery, Lebanon.
Emmett was the Son of John and Maria Emmett, of Ballyfarnan, Carrick-on-Shannon, Eire. 
Medal: Military Medal ( 22275. SAPR. T. EMMETT. 4 /SIG: TP. R.E. ). Well patinated and showing signs of wear.
Papers shown are electronic downloads, files of which can be sent to the buyer on request.