Description
China Medal 1900 named to W.G. JENNINGS. STO. 2 CL. H.M.S. TERRIBLE. 
William George Jennings was born in St Thomas', Oxford in 1881. He signed up for 12 years in the Navy in 1899.
He joined HMS Terrible August 1900 and served on her until July 1902. His entitlement to the medal is confirmed on the medal roll.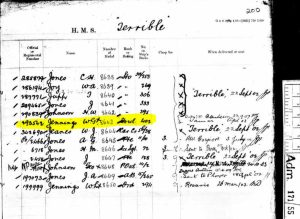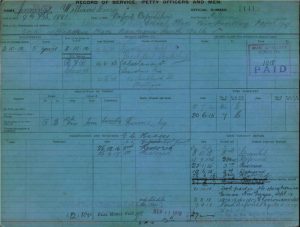 Having joined the Royal Fleet Reserve on completion of his first 12 years he then transferred to the Australian Navy, service number 7141. Notably his papers reveal that he took part in operation in German New Guinea.
sku – pkt