Description
Great War 1914 Mons Star trio to Amos Ward, of Sheffield.
Ward attested 16th November 1908. He was a 24 year old collier from Sheffield. He entered France 26th August 1914 until 30th April 1915 then again from 7th September 1915 to 21st May 1918.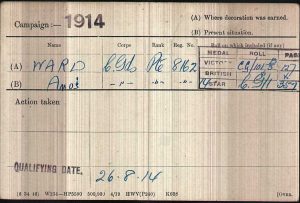 He was wounded 12th April 1915 and 15th April 1916 (see image).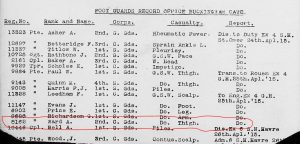 Medals – 1914 Star, British War Medal, Victory Medal trio ( 8162 PTE. A. WARD. C. GDS. ),
sku – jfnc