Description
Anglo Boer War and China War medal pair to Southern Division Royal Garrison Artillery medal pair.
George Alfred Webb was a 22 year old porter, born in Eltham London, when he attested in 1897 at Dover, Kent. He served, as well as periods in the UK, in Gibraltar, South Africa, China, Singapore and Sierra Leone.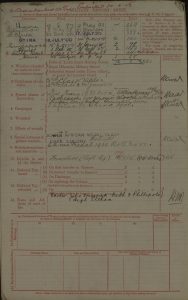 His period of service on the West Coast of Africa counting as double towards hi total service of 12 years.
Medals – Queen's South Africa Medal with Cape Colony clasp ( 21595 A. BOMB. G.A. WEBB. 2ND. S.D. R.G.A. ) and China Medal ( 21595 BOMB. G.A. WEBB. 62ND COY. R.G.A. )
Payment by Bank Transfer or cheque. PayPal available providing 5% surcharge paid.