Description
Military General Service Medal (Corunna clasp) and Waterloo Medal
Joseph McDiarmid
Born 1795 at Dover, Kent, Died 21st August 1871.
Enlisted into 3rd Battalion, Royal Artillery at Canterbury July 1806 aged 11 years.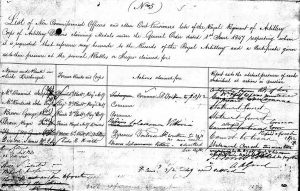 He would have been a 14 year old Drummer at the Battle of Corunna, for which the Medal Roll confirms.
The Waterloo medal roll confirms his role a Bombardier in Captain Hutcheson's Company.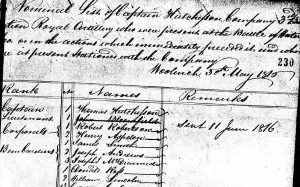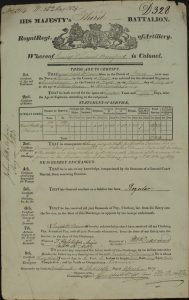 He served as Sergeant, Bombardier, Drummer, Private and 7 years as a Boy, with Battle of Waterloo service counting as 2 years. Total in excess of 17 years after his service as a Boy Soldier.
His papers confirm that upon discharge, 1829, at Gibraltar he was appointed Barrack Sergeant (intriguingly noted as not paid "marching" money). The later 1851 and 1861 census records continue to record him as Barrack Master at Christchurch and Weymouth. Pension records of 1868 further confirm his status as Barrack Clerk at Weymouth.
This superb medal pair, on original ribbon, has edge knocks and rubbing to naming as can be seen in images provided. Condition befits the much worn group of a long serving soldier and Barrack Master.

Medals – Military General Service Medal (Corunna clasp) ( J. MCDIARMID. 3RD. BATTN. R. ARTY. ) and Waterloo Medal ( JOSEPH M'DIARMID, BOMB. ROYAL FOOT ARTILLERY )
PAYPAL NOT AVAILABLE FOR THIS ITEM.
BANK TRANSFER TO – Sort Code 30-94-41 Acct No 48469068 or cheque.
Part Exchange considered.